Don't wait for rodents to invade your home!
Identifying the areas where rodents find their way in is the first step in eliminating these pests for good.

Take preventative measures, Rodent proof your home with the
experts
Once rodents settle into your home, they can be very difficult to exterminate. They breed and multiply quickly, all the while exposing your family to numerous health risks. You can hire a professional exterminator to quickly get rid of them but the same problem will most likely occur time and time again until you finally get to the root of the problem.
Because rodents can  get in through tiny holes and spaces, ridding your home of rodents is no easy feat. If there are openings in your home, they can still find a way in, even after the exterminator's left.
Attic Star will professionally audit your home for any vulnerable points of access that rodents can exploit. Once we identify all vulnerabilities, we will seal away, fix, and repair the problem spots in order to protect your home, and your health, for the foreseeable future.
"We had a disgusting situation. Not only did our newly purchased house have rats in our attic and walls, our attic insulation was covered in rat droppings. Our attic is also a very tight space with really low clearance. Zabi was our project manager and he provided excellent service and made sure the job was done well. We are now rat free and the old ratty, blown-in insulation has been replaced with nice R38 rolls. I would definitely recommend Attic Star."
"We used Attic Star to do our insulation and rodent proofing/exclusion work. Zabi, our project manager was absolutely amazing. Very professional, courteous, and very helpful. He checked everything multiple times, took pictures and confirmed the work was done 100%. He showed me in the attic exactly what was done. They were very competitively priced too compared to others. Would recommend working with them."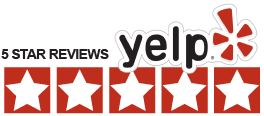 Attic Star's expert professionals will rodent proof your home - get in touch today
for a free estimate