DID YOU KNOW?
About one third of all temperature changes in your home is due to uninsulated walls.
High performance, expert solutions
for both internal and external walls
Insulation: The Key to Year-Round Comfort and Energy Savings
While newer homes are typically insulated from the roof to the foundation, older homes may not have this level of insulation.
With a quarter of heat lost through the top of your home, attic insulation should be your first priority.
But what about the walls? Let Attic Star Help You.
Cellulose Cavity Wall Insulation
Today's wall Insulation products are made from state-of-the-art materials:
Cellulose is made of recycled materials. It helps reduce our carbon footprint and It's better for your health. 
Cellulose does not contain any fiberglass like other common insulations. Fiberglass insulation can increase cancer risk and can cause irritations and rash.
Blown cellulose easily fills in cracks and crevices to provide a seamless barrier. It reduces fire risk and mold.
Cellulose is treated with boric acid that helps repel pests like insects and rodents.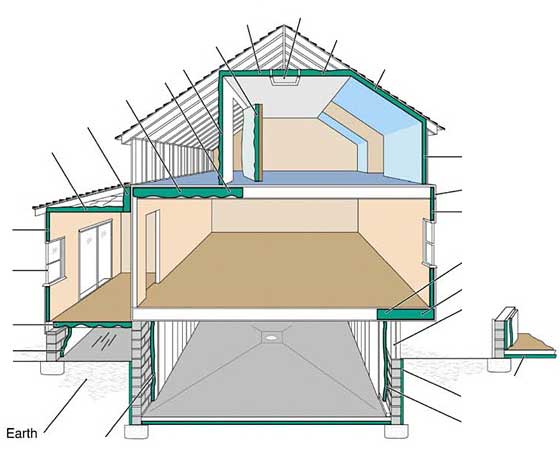 The installation method and expertize are critical to how well the insulation performs in your home.
At Attic Star, we use specialist equipment to blow treated cellulose insulation into cavities of both internal and external walls of your home.
Not only do Insulated walls form a barrier to heat transfer, but they also form a barrier to soundproofing your home.
How Cavity Wall Insulation Works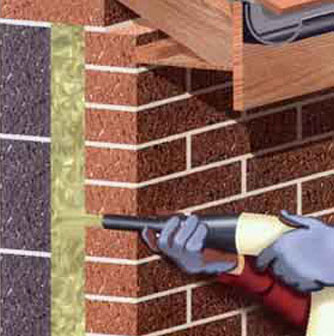 A cavity wall has two layers or walls separated by a small gap known as the cavity.
Most traditional walls built with brick, stone, timber or some other material will have cavities. The same applies to most internal walls.
Cellulose insulation is blown into the cavity under pressure through a pre-determined pattern of drilled holes, ensuring complete cavity fill.
Once completed, the holes are filled and covered.
Properly installed Cellulose Cavity Wall Insulation delivers thermal efficiency, soundproofing, and fire resistance, and should last the lifetime of your home.

"We moved into our first house and quickly discovered that something was partying in the walls/in the attic every few nights. Attic Star came out, diagnosed our rat problem, reported how ineffective our insulation was, and quoted a price much lower than that of a similar competitor. One standout part of their service is that, for all 3 visits, they called ahead of time and showed up promptly as discussed, making it easy to accommodate the visits in the midst of work meetings and other activities. We are very happy with Attic Star's service and will definitely be calling them again for future projects like replacing old ducts and installing fans to cool the attic."
"My wife and I are seniors and the Attic Star crew has been so respectful and accommodating. From the initial contact, Attic Star has been prompt with messages and replies, and punctual, showing up early each morning, and putting in a full day's hard work. Jay is the general manager of this project, and he is a pro, friendly, and somebody we feel very comfortable with what for us is a big project. Prices are extremely fair with no hidden charges or trying to upsell anything. A special thanks to the crew of Attic Star for a very hard job of working in the attic and crawl space."
"After getting a few estimates for our rodent control project, I decide to go with Attic Star and I never regreted. It was a one-day project for rodent proof and attic insulation replacement. During the job, they also found that our A/C ducts are very old and torn up, and recommended me to have them reinstalled. The next day, Zabi and his team spent a whole day working in our attic and crawl space to get the job done. They did an awesome job and even replaced a duct that's no longer in use with no extra cost. Overall, I think the project managers are very knowledgeable and easy to work with. Their workers are professional too. Would recommend."
"Several years since becoming a customer and over a handful of visits, I continue to be impressed with the quality of the service and professionalism. They respond quickly to emails. They show up when they promise. Techs are courteous and thorough. They honor their warranty. Really a pleasure to work with. We hired Attic Star a few years ago to rodent proof our attic and crawl space. Highly recommend."
"We had a wonderful experience with Attic Star! Zabi, Elso and Diego arrived on time and got right to work. The team kept us informed as to what they were doing and what they discovered as they completed the work. We had a family of rats that had moved in and they were evicted by end of day 🙂 Happy with the service we received!"
"I chose Attic Star, because they laid out a plan that seemed very thorough and the price seemed right. I went up to the attic to see the job they had done and WOW. David, Alexander, Relleno and Salamousito had done a fabulous job! The attic was so fresh and clean, and the new insulation covered every square inch of it! I highly recommend Attic Star as your contractor. They were competitively priced and did a great job!"
Ready to upgrade your home's cavity wall insulation? Get an estimate and start saving.