Attic Star has the experience, expertise and equipment to ensure that your home receives 5-star service for all your attic needs!
Do You Know What is
Lurking

in Your Attic?
Proper attic maintenance helps your attic continue to give you a healthy, safe, and enjoyable home.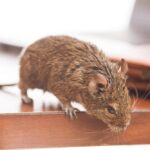 RODENTS & MICE
Once these pesky creatures get into your attic, they can breed and multiply to enormous numbers. They carry harmful bacteria and disease that can be transferred directly or indirectly and leave rodent feces in the attic. Furthermore, they can chew exposed wiring increasing the risk of a house fire.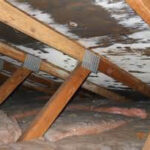 Dust & Dirt
Household dust can contain contaminants that may irritate your respiratory system or make conditions like asthma worse. Both airborne and settled dust can contain dust mite allergens, chemicals from consumer products, and even contaminants from the air around your house.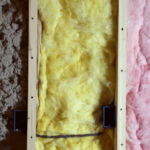 OLD & OUTDATED INSULATION
There's no question that advances in insulation products has led to better efficiency capabilities. Additionally, insulation may need to be replaced as the result of a rodent infestation or excessive mold and mildew.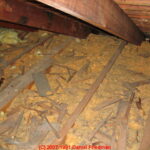 WORN OUT INSULATION
If you or previous owners used the insulated attic for storage purposes, the weight of the items may have flattened the insulation. Improperly installed insulation is not much better than having no insulation. Therefore, replacement is necessary to obtain insulation's benefits. More on insulation.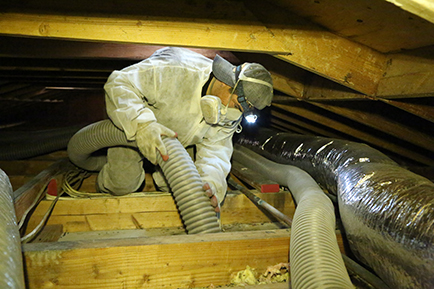 At Attic Star, we provide an exhaustive cleaning service using the most modern equipment and efficient methods to ensure that your attic is clean of mold, mildew, rat feces, and other dangers that might be lingering in your attic. We offer pest removal as part of our cleaning services and we can provide Rodent Proofing services too!  
If your attic's insulation is not performing as it should, it needs to be safely removed from your home. Moldy insulation or insulation that has been housing a rodent infestation must be handled professionally in order to avoid contaminating the rest of your home. Attic Star has the experience, expertise and equipment to ensure that your attic insulation is removed properly with no residual damage to your attic. Additionally, we provide decontamination services to thoroughly cleanse any infected areas.
"Attic Star was able to come out for a cleanup job on short notice.
Ron and the crew were prompt and quick completing our insulation removal/cleanup in half a day (small 1200/sqft house). The crew was very polite as they arrived and my kids were rushing off to school. All traffic areas used by the crew were prepped before hand and thoroughly cleaned after.
All in all, I'd call them again!"
"I used Attic Star today to clean our crawl space, attic, and air ducts. I am very pleased with their work. They added insulation in our attic which was not up to code. They also closed up any holes to the outside to prevent rodents from entering. They vacuumed and sanitized all areas thoroughly. I would definitely use this company again. Job well done to the team today!"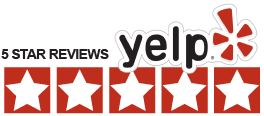 Attic Star's expert professionals will clean and upkeep your Attic - get in touch today
for a free estimate