Let's make your home
safe, energy efficient, and comfortable for your family.
Serving the San Francisco Bay area for over 20 years,
Attic Star is your Home Insulation and Rodent Proofing Experts
Our expert team provides excellent rodent proofing and insulation solutions to home owners throughout the San Francisco Bay Area. We are committed to keeping your spaces safe, clean and energy efficient.
We are on a mission to give you an outstanding experience
With a Team of Highly Trained & Experienced Professionals
WE DO IT RIGHT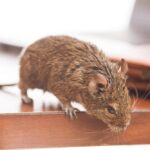 Your home should be a place of comfort and security for your family. Attic Star specializes in top quality residential pest control.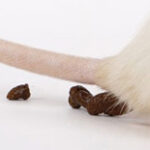 Rat, mice & rodent clean up service. Don't leave your health and safety to just anyone!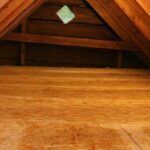 Attic Star has the experience, expertise and equipment to ensure that your home receives a 5-star service with no residual damage to your attic.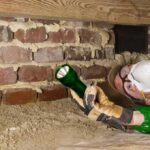 Stop neglecting your crawl space by having us professionally maintain it for you.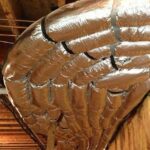 Air ducts are extremely susceptible to wear and require occasional maintenance to ensure optimal performance.

"Several years since becoming a customer and over a handful of visits, I continue to be impressed with the quality of the service and professionalism. They respond quickly to emails. They show up when they promise. Techs are courteous and thorough. They honor their warranty. Really a pleasure to work with."
"We had a disgusting situation. Not only did our newly purchased house have rats in our attic and walls, our attic insulation was covered in rat droppings. Our attic is also a very tight space with really low clearance. Zabi was our project manager and he provided excellent service and made sure the job was done well. We are now rat free and the old ratty, blown-in insulation has been replaced with nice R38 rolls. I would definitely recommend Attic Star."
"We used Attic Star to do our insulation and rodent proofing/exclusion work. Zabi, our project manager was absolutely amazing. Very professional, courteous, and very helpful. He checked everything multiple times, took pictures and confirmed the work was done 100%. He showed me in the attic exactly what was done. They were very competitively priced too compared to others. Would recommend working with them."
"These guys are great! They go above and beyond to get the job done. They did a great job of the removing the rodent droppings and insulation, replacing the insulation, and restricting rodent access in the future. By far the nicest thing was that they helped me get down all the stuff in the attic that my mother left when she passed. And then they hauled all the boxes and junk away too at no extra charge. Thanks guys!!!"