Your air ducts are the unsung lifeline of your Bay Area home's HVAC system.  However, there comes a time when your air ducts stop needing repair or maintenance and are in need of a complete overhaul. There are several key signs that tell you that you might need to replace your air ducts:
Age of your air ducts:  If your air ducts have not been replaced in 50 years, you might need to replace them.
Cracks or holes in your air duct caused by age, wear or improper installation, then it could be time to replace your air ducts.
Inconsistent Temperatures in each of your rooms: If your systems are not producing constant, uniform temperature, it signifies a problem of how much your air your ducts can carry.
Noticed some of thee above signs? Attic Star can come and perform a complete assessment of your air ducts to determine if you need to repair or to do a complete replacement of your duct systems. If you do need a replacement, Attic Star will properly replace them with a functional air duct system that will maximize your HVAC system's potential, saving you money on energy costs.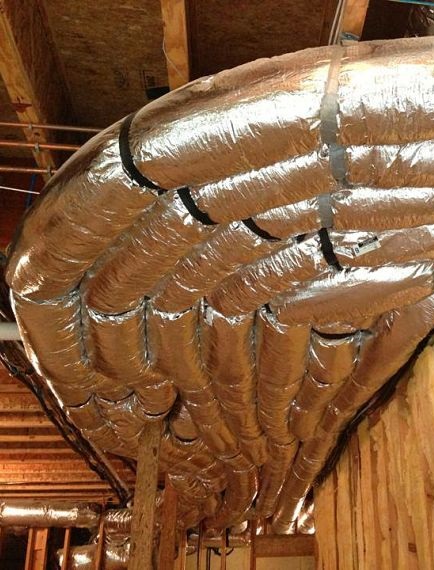 "We got new ducts to replace our broken-down old ones, as well as the rodent-proofing services. Great work overall by Hamid and the install team. There were a couple of minor issues left at the end of the day - a slight airflow problem with one duct in the back of the house and a crawlspace that wasn't quite cleaned up - but Ahmad and his crew came right out to fix it and did a great job."
"Sean and his crew arrived bright and early this morning. They were professional and courteous and were extremely diligent in cleaning up after themselves. Sean asked for me to verify completion of each step (attic insulation and duct cleaning). He even went above and beyond and cleaned out my dryer vent!!! Kudos to he and his crew!!! I highly recommend Attic Star for your insulation and duct cleaning needs!"
"Joy and Ron are both amazing people! The only thing more amazing is the quality of their work and their high-class attitude. Ron gave us a thorough inspection and a great estimate, and worked to accommodate our crazy schedule. He politely and professionally dispelled the notion that our previous inspector provided regarding the need for new heating and AC ducts by showing us how our current ones were serviceable and sound. Joy and his crew of 8 (yes, he had 8 guys) worked from dawn until dusk (actually way later!). They arrived promptly when scheduled, and stayed almost 12 hours to finish the work. They didn't quit until the job was done and they cleaned up thoroughly, leaving the work areas CLEANER than they were when they arrived, much to our delight and surprise. Our attic smells fresh, and the batting looks like pink fluffy snowdrifts. Not a trace of trash or a hint of rodent smell lingers. Even after only a day, the house is so much warmer! Take that, PG&E! I'm energy efficient now!!! Ron promised a 50% reduction in energy costs, and I believe it! The previous owner had been venting the dryer into the attic and we had non-stop issues with dust and lint. We had huge heating bills during the cold snap and I am 100% confident that we won't leak heat and cold anymore. I cannot be happier. The expectations were clearly set, there were no surprises, and our outcome exceeded what we hoped for. Call these guys!"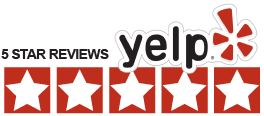 If you need the most experienced air duct replacement experts in the industry, Attic Star is the one to call.
Call now for a free estimate